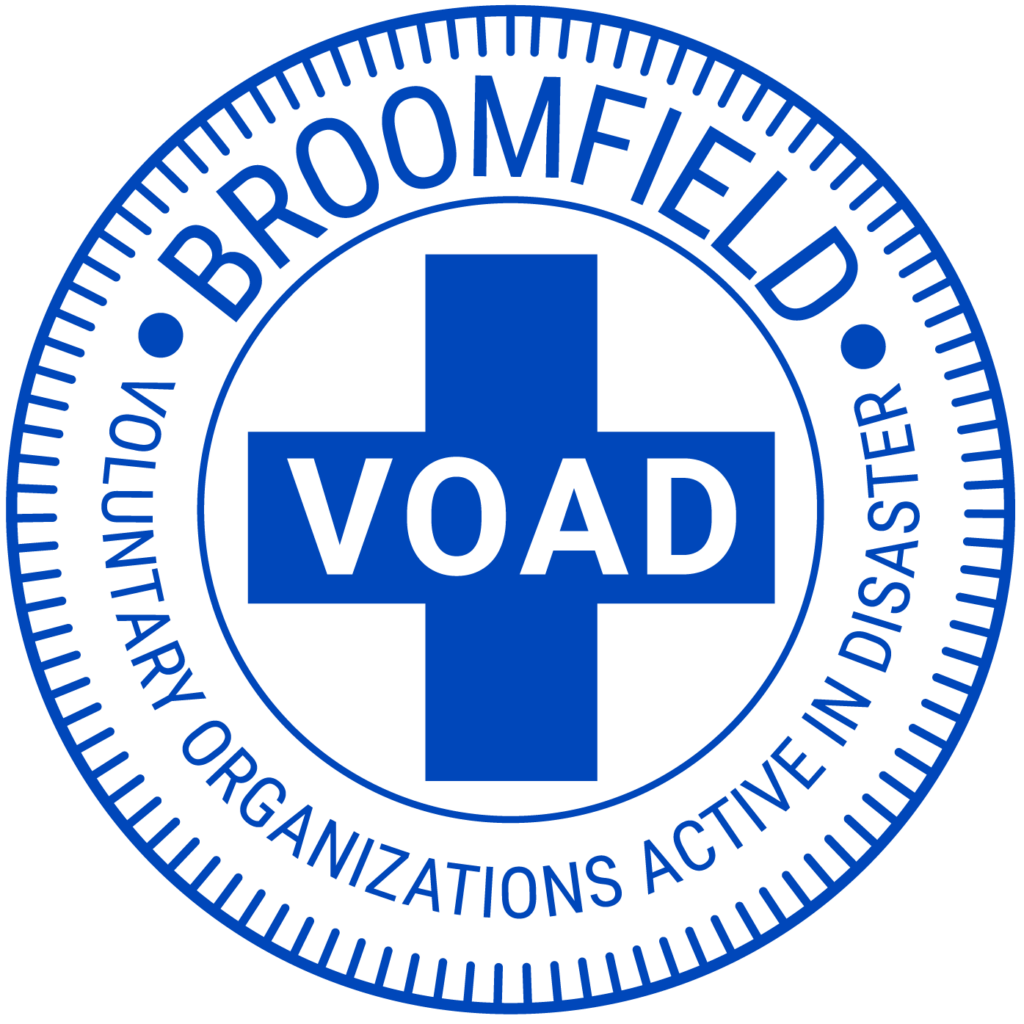 Broomfield Voluntary Organizations Active in Disaster (Broomfield VOAD) is a collaborative and inclusive network consisting of, but not limited to, independent voluntary, community, and faith-based organizations, community and business leaders, and government representatives that may be active in any or all phases of disaster, to include preparedness, response, and recovery.  We work hand-in-hand with the City and County of Broomfield's Office of Emergency Management to provide support and resources in times of need.
Broomfield VOAD is not an organization that delivers services, but rather an organization that strategically networks its autonomous Participant organizations' efforts to maximize the capabilities of those organizations and to help disaster survivors and their communities. Our strength comes from our diverse, committed membership and their belief in providing aid to those in need in our community. The operation of Broomfield VOAD is governed by its Bylaws. You can download a copy from the Resources tab.

Participation in Broomfield VOAD
Participants are grouped into two classes: Members and Partners. The main difference between Members and Partners is that Members have a vote. Everyone is, however, welcome to share their voice in planning and collaborating on ways to make us stronger. If your organization is interested in becoming a Participant, please click here to complete the organization application.  If you would like to become an individual Participant, please click here to complete the individual application.
Broomfield VOAD Members: Members are typically non-profit organizations or organizations with voluntary membership or constituencies that serve those in need.  Members have an equal voice in, and access to, all programs and activities of Broomfield VOAD.
Broomfield VOAD Partners: Partners are generally governmental organizations or agencies, businesses or corporations, or educational institutions.

Participant Roster
Calendar of Events